Our complex dates back to over 120 years ago when Hussain Rahmani began his business with the products from his own garden and a limited variety of dried fruits native to Maragheh in 1901. In fact, his activities over several decades were the footstones of the firm attributed to this family known as Rahmani Business Firm. The verve and innovation he demonstrated resulted in pioneering the process of producing grape raisin. The final years of his management were coupled with the foundation of a semi-industrial factory with decent facilities relative to its time.  However, the most significant achievement late Hussain Rahmani had was the calculated planning and precise road map according to which huge complexes run by his children and decedents are realizing his dreams.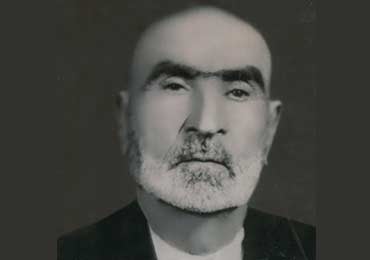 In 1951, Ismail Rahmani became the head of this complex. His youth coupled with his infinite zeal helped him establish a modern factory in 1958. After the organization of registering companies and affairs was initiated in 1969, this factory was the 25th company officially registered and authorized by the department of Tax of Azerbaijan province.

Ismail Rahmani used the Iran-Soviet railway for several years to keep his name among the top exporters of dried fruits exporting to the USSR. Now, after almost three decades, the business he founded has gone under a larger umbrella named ARIA TORKAN. It is an honor to mange to use modern technologies and an unprecedented experience to develop our products both qualitatively and quantitatively and expand the basket of groceries from domestic and foreign nuts and dried fruits to various other products including tomato paste, pomegranate paste, different marmalades, vinegars, additives and spices and date syrups under the trademarks ARIA TORKAN, BONSAN and KHOSH-KHOSH.
A century of experience behind these products have facilitated our exports to over 20 countries directly and more than 45 countries indirectly and encouraged us to provide our customers all around the world with pure and organic products through proper planning.
Policy:
    We intend to promote our position in the market to a top one in packaging, producing and providing our products in the upcoming years; thus, considering all possible aspects, our management team has compiled our policies as follows: 
Constant improvement and development of efficiency in quality management system
Accelerating work processes
Increasing efficiency
Reducing environmental pollution through using clean and renewable energies
Optimized management of human capitals
Creating added value for raw agricultural products

 

Increasing the level of customer satisfaction via prioritizing quality and speed in activities
Securing the interests of stakeholders in the framework of quality management system